Real men wear pink (shirts)
What do you think about pink clothes for men?
In this aged of blurred gender lines, pink is no longer a dirty word when it comes to men's fashion.
Girls can wear blue so what is the problem with men wearing pink? The colour is bright, bold and puts everyone in a good mood.
If pink is your colour for more reason than one, read on.
Pink for boys, Blue for Girls?
In the past, pink was for boys and blue was for girls.
In 1918, the Ladie's Home Journal declared pink the better colour for boys because it was bold. More subtle and delicate, blue was the hue for girls.
Our belief that pink is for girls is culturally conditioned. It wasn't until the 1940s that manufacturers arbitrarily turned the standard on its head.
Pink for girls is so ingrained in us now but go back to the 1920s and tell a boy he should be wearing blue. He would be baffled!
Are pink clothes for men acceptable?
Of course. Yes and yes.
This is the 21st century. We should be way beyond worrying about what people choose to wear. As long as it's not openly offensive, wear whatever style or colour you choose.
Pink clothes for men are definitely an option, no matter who you are or what you do. Plus, what could be more masculine than bucking trends and doing your own thing?
It takes a real man to be fearless and step out in a blush-coloured ensemble.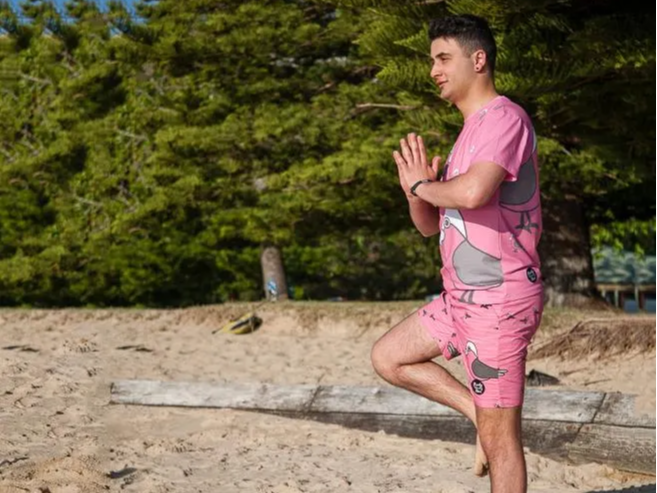 One big reason to wear pink
Each January, pink is anything but a dirty word at the Sydney Cricket Ground.
At the annual Domain Pink Test, "the Australian cricket community turns the iconic SCG into a sea of pink in support of people experiencing breast cancer and to celebrate the incredible work of the McGrath Foundation." In 2020, Australia will play New Zealand from the 3rd to the 7th of January.
Be part of a massive crowd and wear a pink shirt with pride. Kurly Wurly Bar's Galah Shirt is ideal for this occasion. Grab the matching pink shorts if you really want to stand out, and bring your pink stubby holder as well.
How to pull off pink with style
While you can wear what you like, there are still a few tips for making pink clothes for men look good. Here are a few simple rules for rosy colours:
Match your colours: One of the best things about pink is that it goes well with most other colours and tones. Be careful though, bright pink can clash violently with red and green.
Tailor to your skin tone: Pink will generally suit most skin tones but there are exceptions. As a rule, darker skin tones suit brighter pinks and softer pinks go better with lighter skin tones. Try it on and see how it looks.
Be bold: The number one rule in looking good in any clothes is confidence. If you come across self-conscious and uncomfortable, people will notice. Wear pink boldly, know that you look good and own it.
Take small steps

Not ready to go all pink? Try a tie, hat, socks or a shirt with a hint of the hue.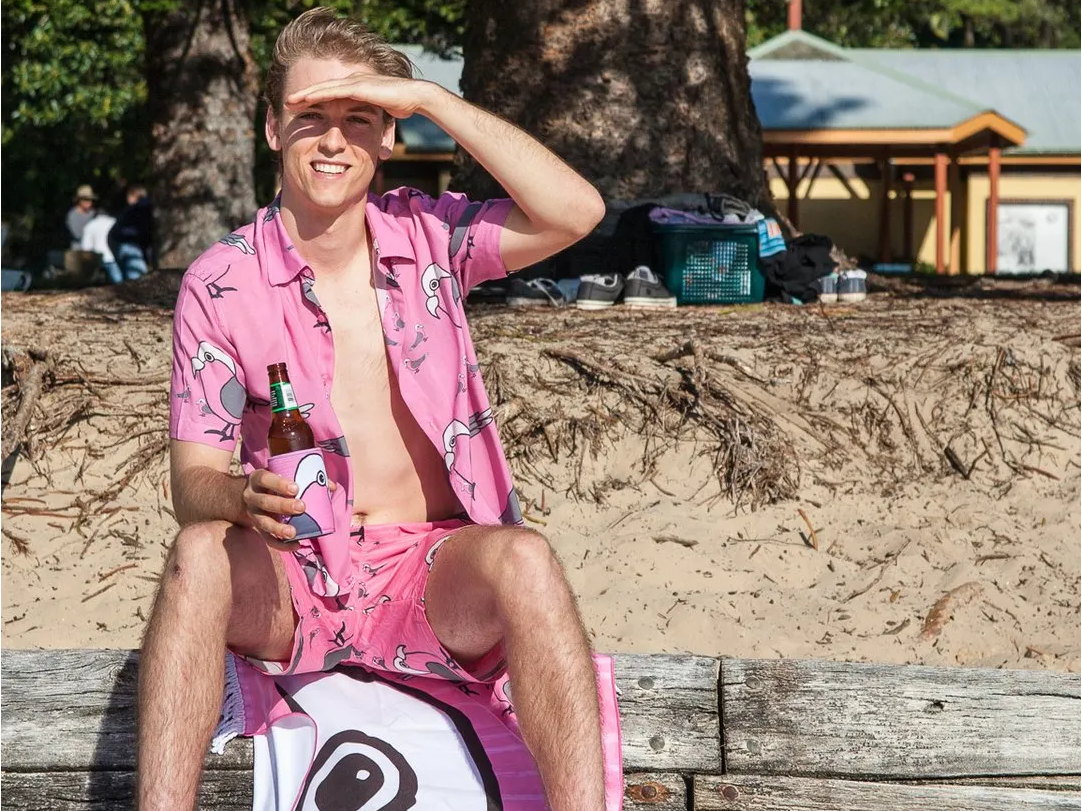 Some of the best pink clothes for men
Now you're ready to rock pink with confidence, check out Kurly Wurly Bar for some of the most stylish pink options around. Our collection is perfect for summer bbqs, road trips, the Domain Pink Test cricket match or any time you want to wear something fun and funky.
The popular Galah design allows you to be more flamboyant in top to toe bright pink or to go for a subtle hint of colour with pink pocket detail.
Complete your outfit with shorts and tracky dacks. Then add accessories in the form of a stubby holder, scarf or super soft beach towel.
Join the Fight! Pink for All!
Put the old fashioned and arbitrary assignment of colours in the bin.
Head to the Kurly Wurly Bar at https://kurly.com.au/collections/all to get hold of some awesome pink clothes for men.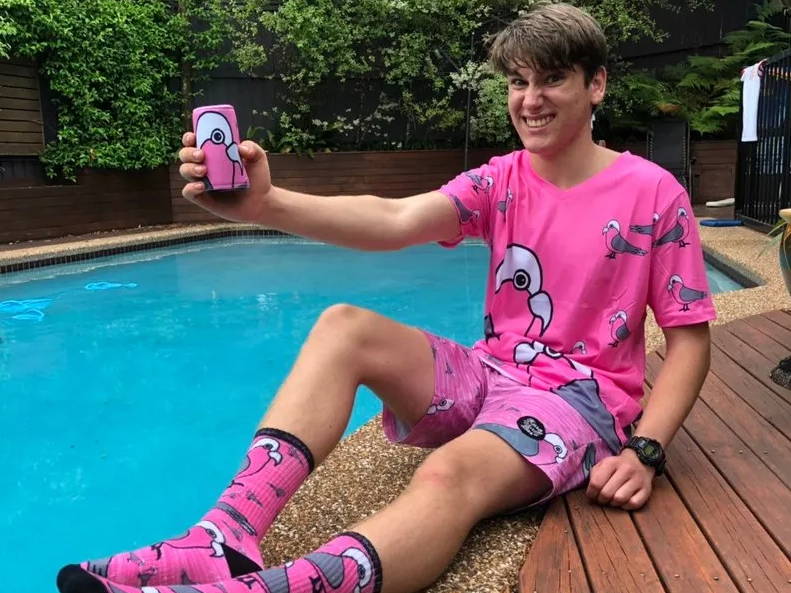 ---